Founded in 1981, Zhejiang Xinnong Chemical Co., Ltd is a national high-tech enterprise specializing in pesticide research, development, production and marketing activities. In January 2015, Xinnong went public (stock code 831868) in China's National Equities Exchange and Quotations (NEEQ). With the mission of "promotion of eco-agriculture, dedication to agro-technical service and safeguard of good harvest", the company is committed to development of high-efficient, low-toxic, safe and environment-friendly pesticide as well as high-tech pesticide and pharmaceutical intermediates. So far 3 production bases have been established including Xianju, Jiaojiang of Zhejiang and Rudong of Jiangsu, which are managed by the marketing, research and operation center in Hangzhou.
Xinnong is in possession of over Yuan 500 million assets, employing nearly 1,000 staffs, having been awarded the titles and honors such as the National Torch Program covered High-Tech Enterprise, Post-Doctoral Research Station, Academician Expert Workstation, Top 10 Chinese Innovation Enterprise, Provincial Technical Research Center and Provincial Enterprising Research Institute.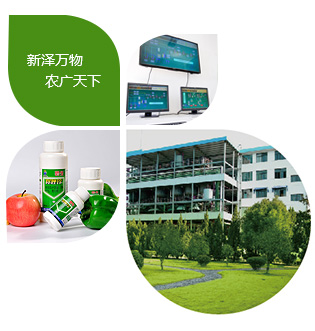 By adhering to the development philosophy of "quality before quantity toward sustainability" and the research concept of "unlimited innovation for excellence", Xinnong understands the important role of technical innovation in the growth of business and has successively built up solid school-industry cooperation with Zhejiang University of Technology, Zhejiang University, Nanjing University and other research institutions. Via technical innovations, Xinnong's triazophos, Chlorpyrifos and the proprietary zinc thiazole, after being released to market are highly recognized and have become very reputable in the market, which has laid a good foundation for Xinnong's market position of "profession and excellence". In the meantime Xinnong has received a number of research awards like the Provincial Science First Prize, the Petrochemical Science First Prize, the National Science Second Prize, the Chinese Patent Gold Medal, and etc.
Thanks to the good quality, satisfactory service and complete marketing network, Xinnong's products are sold widely across China's 30 provinces or municipalities. Lots of its products are awarded the honors such as "greenly pest control product" and the "Chinese pesticide development reward". With the successive release of novel products which are highly regarded by growers, Xinnong's professional and environment-friendlybrandimage is becoming more and more popular in the industry with each passing day. On the other side, Xinnong's products are being exported to Southeast Asia, Europe, US, Australia and Africa, where international partnership has been built on a long-term basis, which include the cooperation between Xinnong and 6 of the top 10 agrochemical multinationals. Several of the multinationals have entered into strategic collaboration with Xinnong with respect to product research and marketing.